Dear Mr. Perera and Hiring Managers,
My name is Mark Swee Ping Tan and I am applying for the role of Postgraduate Student Assist Officer at the Murdoch University Guild of Students. Please find enclosed my CV in application for the advertised role. I have read the duties and responsibilities stated on the advertisement, and am convinced that I am the ideal candidate for this job.
As a higher degree by research (HDR) student, I served two terms in the UWA Postgraduate Students' Association (PSA) – one of which was as Vice President, while during the other, I held dual committee positions of being Equity Officer and Faculty Representative. I also worked with the Language And Cultural Exchange (LACE) program, which is an organisation in the Student Support wing of the UWA Guild that caters specifically to international postgraduate students. In my spare time I actively volunteer with my local State Emergency Service (SES) unit and am involved in social justice activism.
Throughout the various work and committee positions I have held throughout my life, I have learnt how to professionally support individuals in an advocacy role, which means that I can handle the duties of supporting clients who are distressed and require help or advice relating to their personal circumstances.
Apart from emotional intelligence, my prior exposure to government and university policy would also equip me with the necessary skills required to give sound advice to postgraduate students. This includes my familiarity with the appeals process, disputes, withdrawals, deferments, as well as other complaints the student might have with regards to academic matters.
Furthermore, a large proportion of my employment, committee and volunteer positions were spent either in the university guild environment or in community organisations. Therefore, I would have no problem fitting into the organisational culture of The Guild.
In addition to the above, I am also crossed trained in other fields such as administrative work, website and graphic design and events management. Personally, I have had firsthand experience of being an international Student, an undergraduate, a postgraduate coursework and a postgraduate research student. I would therefore demonstrate strong empathy towards university students seeking support or advice regarding most of the typical struggles, frustrations and anxieties experienced during postgraduate education.
 1. Relevant (minimum) undergraduate qualification, e.g. Social Work, Counselling.
I have successfully acquired several academic qualifications; these include a Bachelor of Science, a Master of Science by Coursework and Dissertation and a Master of Philosophy by research, all of which were obtained at The University of Western Australia (UWA).
In my two Masters degrees, I had to conduct research on humans ethically, which meant I had to comply with professional ethics that mirror those of Social Work and Counselling, in the treatment of clients and stakeholder. One example of the commensurate principles was during the data collection phase of my research degree, when I had to interact safely with families while testing the lung function of their infants.
2. Significant knowledge of policy covering postgraduate education in the Australian university environment.
I possess significant understanding of policy covering postgraduate education in the Australian university environment through my roles as Vice President, Equity Officer and Faculty Representative in the Postgraduate Students' Association (PSA) at UWA.
As part of my duties in these roles, I sat on the University's Academic Board, as well as the Faculty Board meetings in my department. I was required to understand the policies discussed by these university committees as well as the implications they could have on postgraduates. This meant that I had to read and analyse multiple complex policy documents circulated for each meeting.
Furthermore, as a PSA representative at UWA Guild Council meetings held to discuss the new courses structure in 2012, I needed to clearly understand such policies in order to contribute strongly to discussions of the PSA's role and structure, after the university transitions to a curriculum structure that would result in an increased number of postgraduate students at UWA.
3. Experience working in a client counselling and advocacy capacity, preferably in a community engagement organisation.
I have acquired experience with client counselling and advocacy throughout my time as a committee member in several student organisations at UWA. These peer-support and mentoring roles gave me an abundance of strong real-life training in client counselling.
During my two-terms as a PSA committee member, my duties included undertaking client counselling and advocacy. This involved one-on-one meetings with postgraduate students who were experiencing difficulties with their supervisors, lecturers, other academic staff, and with their research projects, transitions to life in Australia and university, as well as students who were experiencing discrimination or unfair treatment throughout the course of their studies.
I have also worked as both as a student leader and staff member at LACE at UWA. I felt this was an important commitment to make as I recognised that new international students from non-English speaking backgrounds are more comfortable confiding in a student leader before escalating matters to the Guild.
The range of university degrees I have undertaken has also allowed me to understand the issues and challenges facing undergraduate, international, postgraduate coursework and postgraduate research students first-hand, and this personal experience gives me a passionate motivation to advocate on their behalf towards the best possible resolution.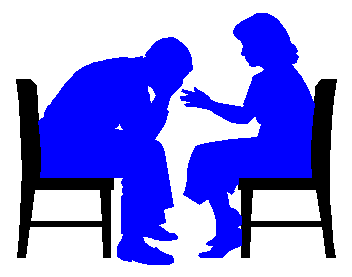 4. Personal experience of research postgraduate candidature.
I completed a Master of Philosophy at The University of Western Australia. This means that I have had personal experience with all academic, administrative and financial policies and procedures which regulate and manage research postgraduate candidature.
These included, but were not limited to:
Making the initial decision to undertake the HDR, and what implications it might have for my future career prospects

Contemplating the outcomes of such a decision. In the case of a science-based HDR, future prospects included research, academia, pharmaceutical representatives, and government-related roles such as policy development

Understanding the timeline involved with candidature, and that a Confirmation of Candidature period is mandatory, and the reasons behind it

Handling the paperwork involved with candidature, including Research Proposal, Confirmation of Candidature, Ethics Committee approval and Annual Progress Reports

Time management, as research degrees usually involves juggling multiple tasks simultaneously

Interpersonal skills for scholarly-related collaboration peers, colleagues, supervisors, administrative staff, research participants and project collaborators

Unique aspects of being a researcher such as grant writing, journal article submission, conference presentations, professional memberships and networking

Avenues of support and advice when required, including workshops on time management, candidature management and writing workshops

Understanding ethics and confidentiality clauses when dealing with research participants and reports to relevant authorities

Knowledge of the research methodology, as well as ethical practices e.g. not fabricating data, intentionally excluding valid data points perceived to be outliers

The struggles of balancing the demands of being a HDR student with commitments and issues in one's personal life
5. Direct experience dealing with the procedures and policy governing postgraduate research degrees.
I have had direct experience dealing with the procedures and policy governing postgraduate research degrees from my roles as Vice President and Faculty Representative in the PSA at UWA. As such, I was required to comprehend policies that affected postgraduate students in general, so that I could identify and analyse the implications of potential policy changes on postgraduate students.
Policies specifically pertaining to HDR students were also covered at Guild Council meetings that were held to discuss the new UWA courses structure in 2012. As the new courses structure would result in a greater influx of coursework students, I had the important responsibility as PSA Vice-President to ensure that HDR students were not disadvantaged by the shift in demographics in our representation.
Furthermore, my capacity as a peer support mentor while part of the PSA Committee also necessitated my strong comprehension of such procedure and policy document. I required this knowledge in order to properly plan possible options for students who were facing issues with their candidature. These included, but were not limited to:
Viability or suitability of their research project for the degree in which they were enrolling

Suitability of their selection of supervisors for their specific project

Issues with timelines and deadlines, particularly when faced with unforeseen roadblocks, the most common of which being the time it took to receive ethics approval

Understanding the options available if their degree needed to be deferred or suspended, and what reasons were suitable and valid for such changes

Options for completion of candidature, such as submitting by thesis or publication

Issues pertaining to thesis examination
6. Experience working with non-native speakers of English.
I have had extensive experience dealing with non-native English speakers – most notably as a student leader and staff member of LACE, which caters specifically to postgraduate international students. Other roles where I had exposure to this included my term as Equity Officer at UWA, National Union of Students' Representative and International Students' Representative at Currie Hall.
During the above advocacy and leadership experience, I completed several cultural training workshops at UWA to further my understanding about diverse cultures. One such workshop was "Courageous Conversations about Race", which developed my interpersonal skills in communicating with students of diverse ethnic and national backgrounds.
7. Proficiency with database software.
I have clear experience and strong proficiencies with multiple database software packages. I first used Microsoft Access while serving as an Administrative Support Assistant in the Singapore Armed Forces (SAF). While undertaking data analysis as a research student, I was also exposed to another in-house database. This was because my research project was part of a large-scale cohort study which contained a lot of data from our study participants.
Another data management database I am familiar with is MySQL, as this is the main database offered as part of my webhost. In this context, MySQL is used for hosting WordPress, which is my preferred content management system for most of my websites. Because of my strong experience with multiple databases, if I am introduced to new software, I will be able to pick it up and attain proficiency quickly.
8. Graphic design skills and/or qualifications; proficiency with Photoshop or similar software.
I am very familiar with the main functions of image editing software such as Photoshop, Gimpshop and Youzign. This also means that I fully comprehend and am comfortable with the concept of layering, which is an essential concept of Photoshop document (PSD) files.
Although I am most familiar with the main functions of Photoshop, I also have some experience working with Gimpshop. Furthermore, I also use Youzign, which indicate my capacities to use interfaces of differing levels of user-friendliness.
I needed to learn how to undertake image graphic design with image editing software when I developed my own and other peoples' websites, as well as creating posters for events while working for LACE. These include an awareness of font types, colours, and knowledge of the five essential principles of graphic design, namely alignment, repetition, contrast, proximity and balance.
 1. Well-developed organisational, analytical, administrative and negotiation skills.
One of my key strengths is having well-developed organisational skills, which I have honed while undertaking various work-related and committee positions. These skills include both management of my own time and tasks, as well as overseeing the management of events that require a lot of preparation work.
I was also able to bolster my organisational competencies when working for LACE and volunteering for the PSA, Singapore Students' Society and Currie Hall Residents' Club. In each of those roles above, there were at least two marquee events where I was assigned the role of being head organiser. My specialties include formal dinner with performances, quiz nights and sports-related events.
My ability to analyse complex policy and directives were honed out of necessity when I had to read and understand directives and policy documents as part of my duties in the PSA Committee, as well as the various roles I held when I was a student leader at the undergraduate level at UWA. This ability was of critical importance as I had to be able to understand the possible impacts of certain policies on the student groups which I represented.
Importantly, my analytical skills are not limited to the policy-related arena. Having an academic history in the area of biological sciences, it was a requirement to be able to analyse and understand complex systems in order to formulate plans for setting up scientific experiments. Furthermore, I needed those skills to troubleshoot and to fix the machines and apparatuses used for scientific experiments, which had a tendency to break down, especially at the most critical periods of the experiment.
I am also highly competent at administrative skills, as highlighted in my resume. Most of my work history and committee engagement required some level of administrative ability. This was especially prominent during my stint in the Singapore Armed Forces, where most of my duties as project clerk and resource centre manager required me to engage in a diverse range of administrative duties.
Some of the administrative skills I have acquired during my time as an administrative assistant and manager include:
Filing and updating records, both digital and hard copy

Good written and oral communication skills; including proper etiquette when dealing with people of diverse power dynamics ranging from high ranking officials to subordinates

Managing correspondence, including necessary follow-up

Mastery of general office procedures and protocols

Competence with common applications like Microsoft Word, Excel and PowerPoint

Ability to use common office equipment
Apart from experience in the military, these skills were significantly boosted during my time as a research student, where administrative ability was one of the key aspects of managing my own candidature successfully.
I also have good negotiation skills which I obtained in various professional arenas. When I find myself in a position of an intermediary between disagreeing parties, my approach will be to begin by ensuring that they all understand what the desired outcome is, and what outcomes should be avoided. Throughout the negotiation process, I will also ensure that each point of view is heard and clearly understood by all parties involved.
One example where I clearly demonstrated my capacity as a competent negotiator was a situation that occurred at a social event at UWA where the behaviour of one student was inappropriate and made another student feel uncomfortable and distressed. The way I handled this was to talk to each of them individually before setting up another meeting for a resolution to close the case, with the willing consent of the aggrieved party.
2. Good interpersonal skills, including the ability to maintain professional boundaries while engaging closely with students.
I possess strong interpersonal skills which have been developed throughout the different roles I have held in my employment history, committee experience as a student leader, as well as my role as a volunteer in the State Emergency Service (SES). Most of those roles involved a significant element of direct face-to-face dealing with students, clients, or other members of the public.
In some of the aforementioned roles, I found myself in scenarios dealing with people who are in various states of distress, or undergoing a period of heightened emotions, including feeling vulnerable and emotionally upset. In such scenarios, I had always paid special attention to be mindful of my words, expressions and actions.
In cases where I had to interact directly with the emotionally vulnerable individual, I was always able to stick to several principles, the most important of which was to genuinely listen to the individual with empathy, and without interrupting.
Another principle that I always abide by is to uphold confidentiality. Apart from it being a requirement of counselling, this also comes with the recognition that the aggrieved individual has enough trust and respect to share personal information and details, and the trust should be reciprocated.
I also have an acute understanding of professional boundaries when it comes to dealing with clients. An example of how I handled issues of professionalism was when there was dissent and disagreement between members of a committee that I was a part of. In an effort to garner support for a particular position, individuals on both sides of that argument approached me individually and tried to coerce me into taking their side and voting in a particular way.
I handled this situation by asserting to all parties individually that I would maintain professionalism and vote according to my conscience. Furthermore, I did not privately reveal my voting intentions to any party. Some relationships were soured at the end of the entire ordeal, but I maintained that I did the right thing by upholding integrity and professionalism while acting according to my conscience.
3. Proficiency with Microsoft Office applications (Word, Excel, PowerPoint).
I have had extensive experience with Microsoft Office applications, especially in Word, Excel, and PowerPoint. In addition to the basic word-processing functions in Microsoft Word, I am also familiar with formatting functions which I used for drafting documents in the SAF, producing my thesis, and writing digital books for my online business.
My experience with Microsoft Excel is in the area of data management and organisation. This included the use of simple formulas and conversion to and from other formats such as ascii. I have also used Microsoft PowerPoint extensively, not just for presentations, but also for producing posters while in the SAF as well as throughout the course of my education. In addition to Microsoft Office, I have also used alternative software such as Open Office and Prezi.
4. Commitment to the principles of collective organisation and social justice.
As an individual, I am a strong and passionate believer of collective organisation and social justice. This is demonstrated by my work history at LACE and my willingness to play an advocacy and peer-support role while serving in the committee of guild-related organisations such as the NUS, the Singapore Students' Society, and the Residents' Club at Currie Hall. I was an active participant in most of the events held during my representative terms, and even when I was not serving in the committee.
My belief in social justice principles was demonstrated by my previously active participation at organisational meetings of various not-for-profit campaign groups such as Defend Free Speech, Equal Love and No Fracking Way. Some of the tasks with which I have helped include organising rallies and online petitions, public education about specific issues at stalls, drafting letters to lobby politicians and fundraising at community events.
Furthermore, I have an acute understanding of the concept of privilege and how it may systematically disadvantage people from non-privileged groups, such as low-SES, CALD/NESB, women, refugees, LGBTQI and people with disabilities. I strongly believe in the overarching principle that peoples' individual rights and decisions should be respected as long as they do not infringe upon or harm others in any way.
You might be wondering why I decided to apply for this job rather than pursue a career as a research scientist, laboratory manager, academic, epidemiologist, public health specialist, or other careers that involve the direct use of my knowledge attained in my education. Here is the reason:
I have always wanted to make a positive change in society via whatever career path I choose. My initial motivation for staying in the area of scientific and medical research was that I wanted to advocate for good social change via scientific and research innovation. However, I later realised that that I prefer to help people directly, as evidenced by the choices I have made in my employment, committee and volunteering history.
Furthermore, I have realised that since today's postgraduate students will be the ones making positive changes in the long-term. Therefore, the short-term benefits of guiding struggling students back on track would also result in long-term benefits at a societal level.
I will be blunt and state directly that if selected for this position, I will be committed to this role with the aim of eventually securing a long-term contract. I do not view this role as a time-filler, a temporary respite from a medical research career, or a stepping stone to another career path.
As I am not currently in full-time employment, I am flexible and ready to commence this position anytime. I look forward to demonstrating to you my interpersonal skills and competency at an interview.
Kind regards,
Mark Swee Ping Tan
Ps. Access the Resume for this job post at this URL: http://granitefitnessmasterclass.com/pg-student-assist-resume/